Dr. Cho was born in Seoul, South Korea, and grew up in several different countries including Japan, Singapore, and Malaysia during her childhood. She came to the United States for her undergraduate education at UMASS Amherst. After graduating from college, she went to graduate school to master in Medical Science at Boston University. While she was at this program, she volunteered in hospitals in Singapore, and met a Japanese dentist who was so delicate with her hands and friendly to her patients. She inspired Dr. Cho to become a dentist because she loves making ceramics, and believes dentistry is not only a healthcare but a form of art. When she returned to the United States, she applied to dental schools and joined a four-year dental program at Boston University. She met her husband during dental school and got married the same month she graduated in 2016.
Dr. Cho has been working at a private practice for few years after her graduation, she joined Stoughton dentistry in 2018.
She loves making ceramics, cooking, baking and traveling during her free time.
Languages Spoken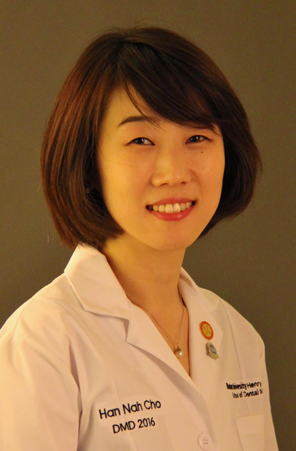 Our Location
35 Park Street

Stoughton
,
MA
02072
(781) 806-3035
Follow Us